Main content starts here, tab to start navigating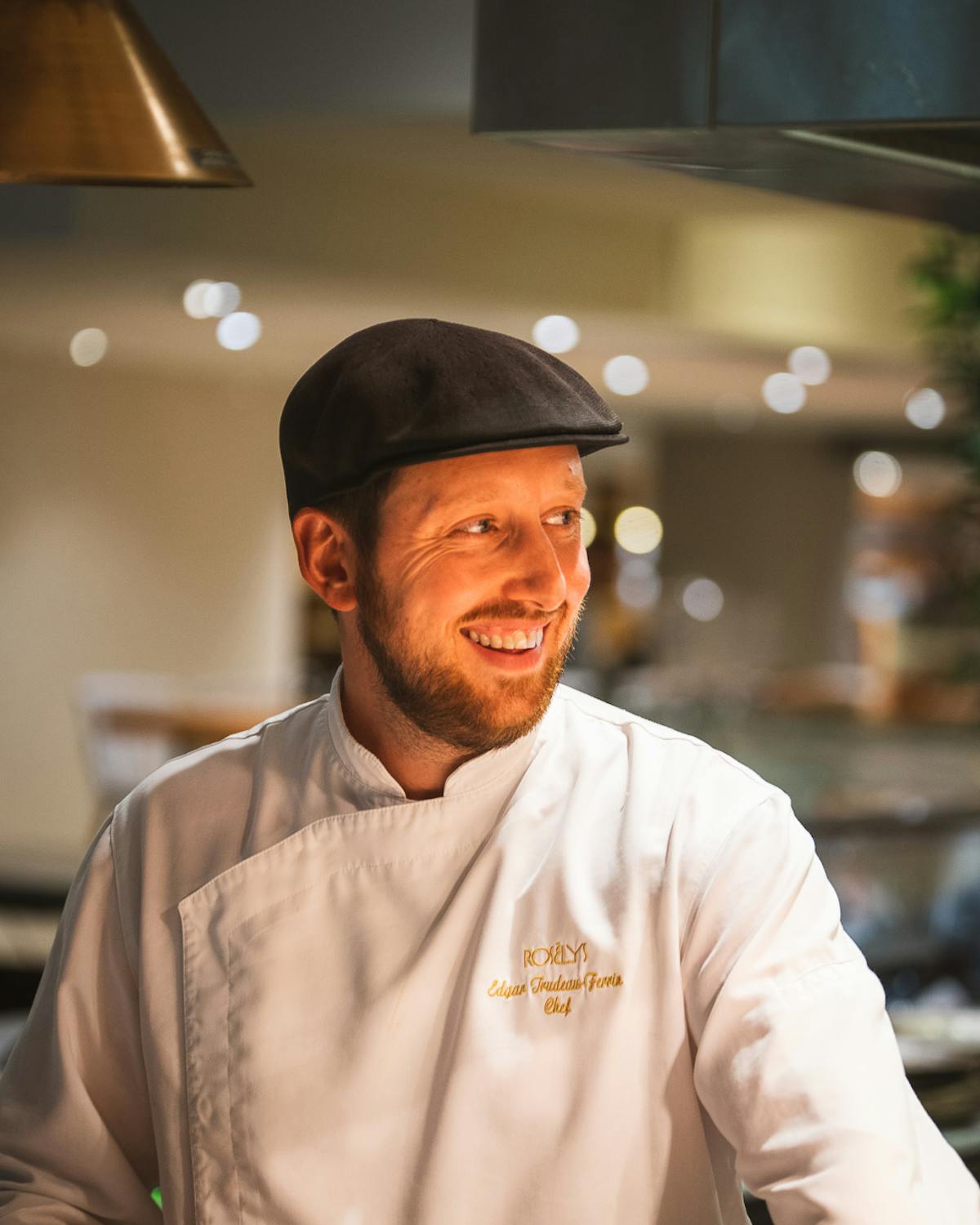 Edgar Trudeau-Ferrin
With nearly twenty years of experience in the culinary world, Chef Edgar Trudeau-Ferrin leads the Rosélys and its brigade.
After graduating from the Institut de tourisme et d'hôtellerie du Québec (ITHQ), he worked under the guidance of Chef Alain Ducasse at the famous Plaza Athénée, in France. He then proceeded to work at The Telirium, in Barcelona. In Montreal, he previously worked at Au Pied De Cochon and The Beaver Hall, before moving back to France to join the Jardin Des Sens in Montpellier, and later the Pramil And Kei, in Paris.
Chef Edgar Trudeau-Ferrin is committed to the idea that his menus must highlight seasonal products and local ingredients. His promise of an honest and balanced cuisine is always beautifully served through his sophisticated style of presentation.